Monday, July 24, 2006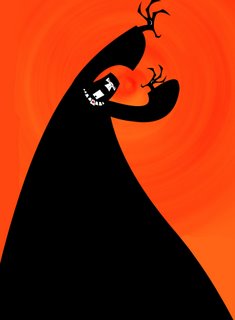 MORDOC !!! lord of the 7 levels of monkey HELLLL!!!!
Posted by

Jon Lambe
at 10:21 AM
3 comments:

A character I just thought up this morning
Posted by

Jon Lambe
at 8:26 AM
No comments:

Thursday, July 20, 2006
Check out this more disgusting version of my pic, colored by the tallented Beans, here at fatkat.
Posted by

Jon Lambe
at 10:55 AM
No comments: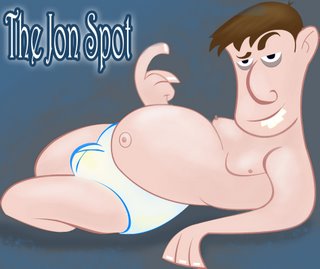 Hey guys
haven't posted in a long while I know.... but I've been busy at my new JOB!!
I work for Fatkat Animation Studios in Miramichi. Its run by the competent Gene Fowler, and thanks to him I now have my first industry job!!! I've been working there now for the past 2 months (holy crap its really been that long). I have worked on a hole shitload of projects here thus far, increasing my animation ability to AVERAGE!!!!! (the word echoes and lightning strikes behind me, silhouetting me from my computer desk).

Thus far I have worked on Aquapods, (www.aquapod.com) After that I had the privilege of workin on a great project. I also worked on an amazing project with Flinch, its an art instructional course, to teach kids about art, and artists of the past. That's what the pic above is from and was animated by myself and the amazing Neven Nesic's (hes an animation god).
I just this past week worked on a project for a huge international animation producer on an animated show, its was a pilot for a preschoolers show that's interactive. And they loved it, thus guaranteeing us plenty of work for the future. Myself and Dave Dick worked diligently to get it finished. Now finally, were up to the present. Im working on a some straight to DVD titles with an animation studio in the states.

I think it hit me this past Friday. I was sitting drinking a beer and working on a TV pilot that we're co-producing with another animation studio, and it hit me.THIS IS FUCKIN AWESOME!!! I LOVE MY JOB!!!!!.... and my life kicks ass now! (it always did, but im living my dream now, or I should say I made my dreams reality).

that's it for this week folks, il try to post more I promise...
Posted by

Jon Lambe
at 6:17 AM
No comments: